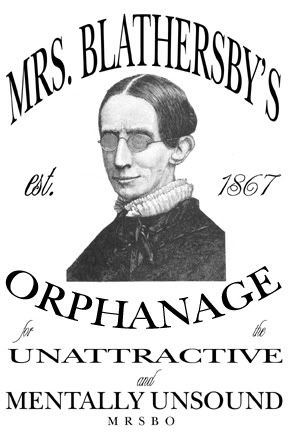 I have just started a brand new Ebay group called Mrs. Blathersby's Orphanage for the Unattractive and Mentally Unsound (MRSBO). The group's focus is to create a community and an online presence for dollmakers who like to make bizarre, weird, ugly and strange primitive and folk art dolls.
http://groups.ebay.com/clubforum.jspa?forumID=1600021395
Group Charter:
When applying for membership to MRSBO, please supply the following information:
1. Your first name.
2. Your return email address.
3. Your reason for wanting to join MRSBO.
4. You must provide examples of your work.
5. Website, blog or photo galllery URL.
6. How did you learn about MRSBO (Mrs. Blathersby's Orphanage)?
If you would like to join our group, please review our etiquette guidelines below.
MRSBO Guidelines:
Please use proper etiquette, correct spelling, good grammar and common sense when posting.
Posts that are uncivil, impolite, discourteous, malicious, or inflammatory are counter-productive and minimize the zest of MRSBO for others and are grounds for immediate expulsion. In addition, Mrs. Blathersby frowns upon coarse and unrefined language. After all, there are children present.
So I hope to hear from some new applicants.
Happy Dollmaking,
Melisa