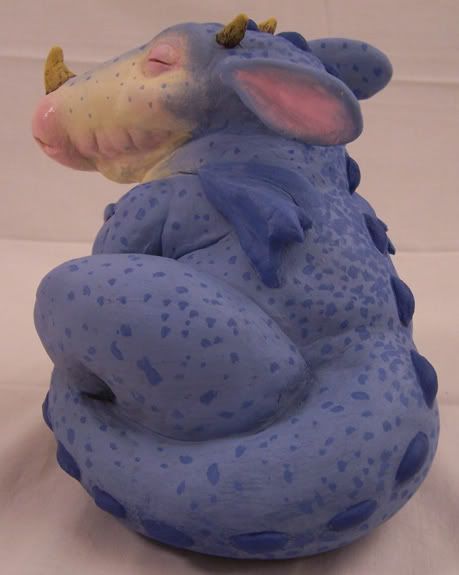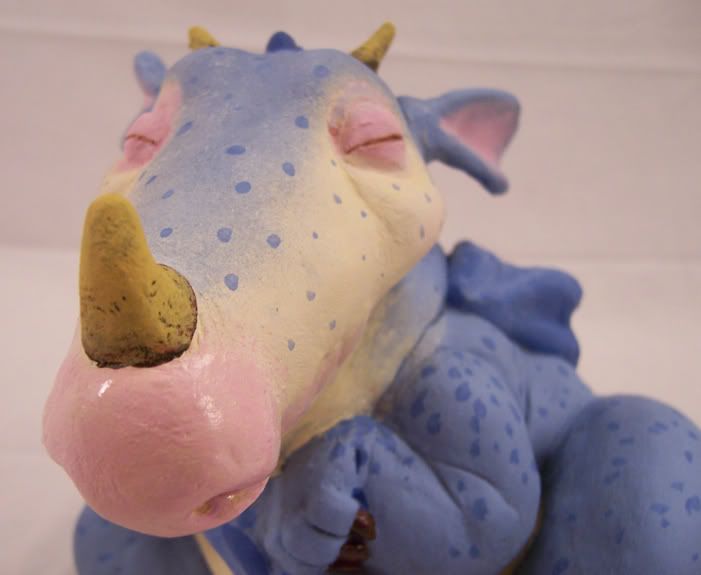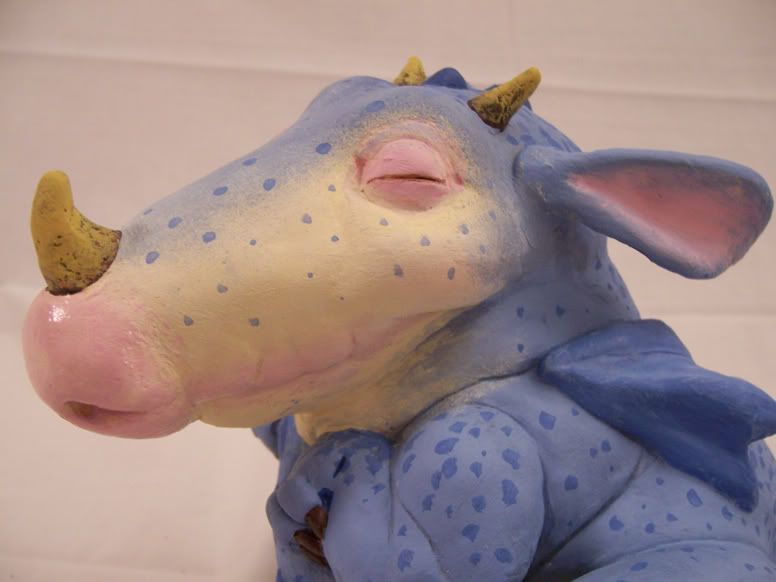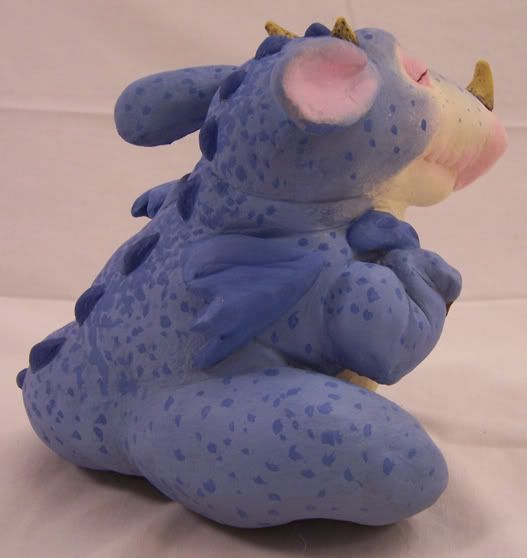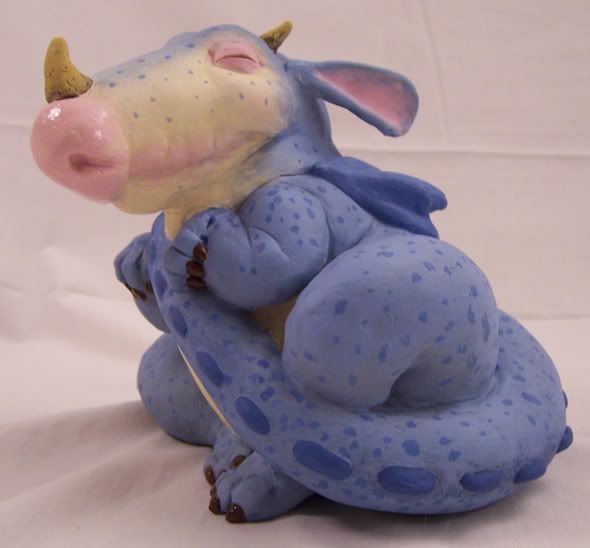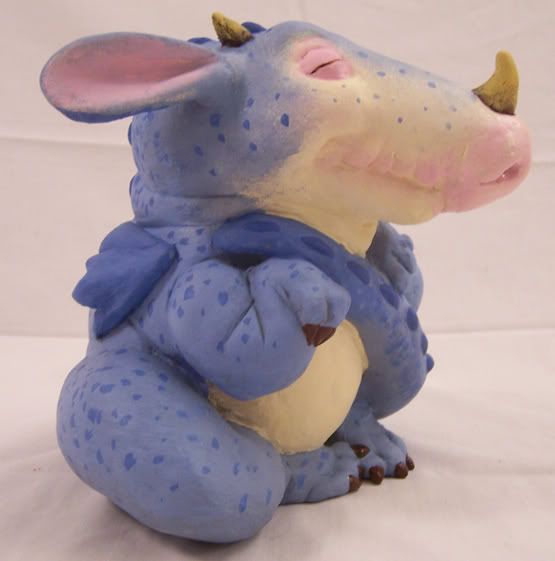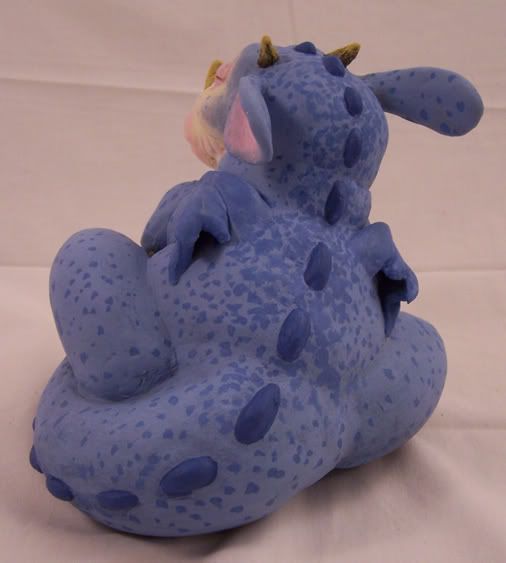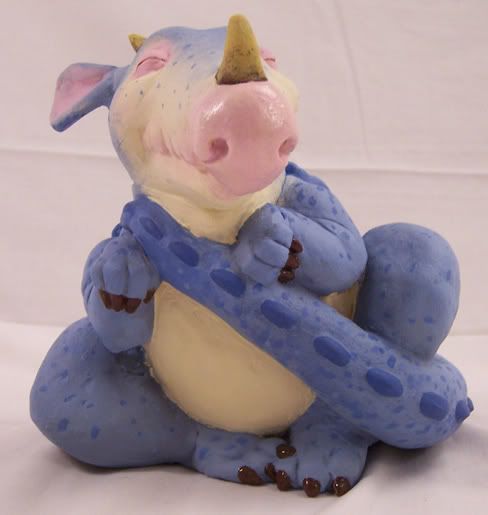 I have finished my sleeping baby dragon. His name is Lindwinkle. This is his story.
Deep within the mysterious lands of Crystal Cliffs Marsh perched high on a stone ledge, Little Lindwinkle is taking a nap. His parents, Garwinkle and Waywinkle, are currently searching for his next meal. Anything will do really, an errant knight, a plow horse from the fields and the farmer too. Lindwinkle is just a few months old. His wings are still too tiny to carry him, but it will not be to long now before he can fly around the skies with his parents.
He is one-of-a-kind dragon. No molds were used in creating him. He is made from Paperclay, an air dry clay, sculpted on a cloth armature. He is 6 inches tall and 7 inches wide. He is painted using artist quality acrylic paints. His ears are reinforced with wire and plastic. I had a blast making him.
Click
here
to go to the auction.
Or search by Ebay item number 120119339615
As always happy dollmaking,
Coppermouse